Our Domestic moving services are the Best Domestic Packing and Moving Services to make a move within the same country in an easier and more efficient way. Our services provide a range of services to help make the move easier, from packing and loading to transportation and unloading. We also provide storage services, if needed, and can even help with the paperwork associated with the move. Domestic moving services are often more affordable than international moves, and they can help make the process of moving much smoother. After availing our services you also get peace of mind, knowing that the move is being handled by professionals who are experienced in the process.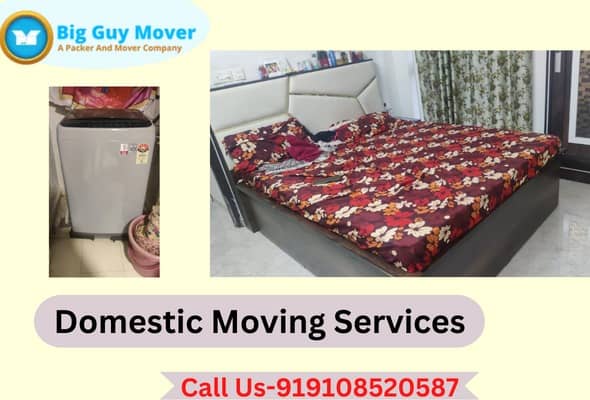 Moving can be a stressful experience, especially when it comes to domestic moves. Whether you're moving across town or across the country, you need to make sure that your belongings are safe and secure during the move. That's why it's important to hire a professional domestic moving service.
best domestic packing and moving services in bangalore
Big Guy Domestic moving services can also provide additional services, such as helping to arrange for the transfer of utilities and other services, as well as helping to arrange for the transfer of any pets or other items that need to be moved. Big Guy Domestic Packing and Moving Services also suggests the best way to pack and move items.
Our Domestic moving services provide a variety of services to make your move easier. They can help you pack and unpack your belongings, provide packing materials, and transport your items to your new home. They can also provide storage services if you need to store some of your items during the move.
When choosing a domestic moving service, it's important to do your research. Make sure that the company is licensed and insured, and that they have a good reputation. Ask for references and read reviews online to get an idea of the quality of service they provide.